The collection and transportation of waste is a highly qualified and specialised service. ARF and its sister company PICAVET TRANSPORTS have the equipment and expertise to offer you a complete logistics service with the necessary safety and quality guarantees.
Safety
Our logistics are compliant with the European agreement concerning the carriage of dangerous goods and defining the regulations to be followed both with regard to the vehicles and equipment as to the training of their drivers :
A fleet of qualified vehicles (25 to 35m3 tanker semi-trailers with pumping device, tautliners, tipper trucks) for the appropriate and safe transportation of your liquid, pasty and solid waste, either in bulk or packaged (in Geoboxes, drums or boxes on film-wrapped pallets, or in 1 to 40 m3 containers).
A container (DSP, DSL, Geobox) and skip rental service to ensure the continuity of your production processes and allow optimum storage and sorting of your waste before collection.
Drivers trained in the transportation and handling of waste and hazardous materials (ADR) as well as in chemical risks (URIC).
A logistics platform
Safety advisers
Quality
Our actions within the framework of ISO 9001 certification guarantee the quality of our logistics services.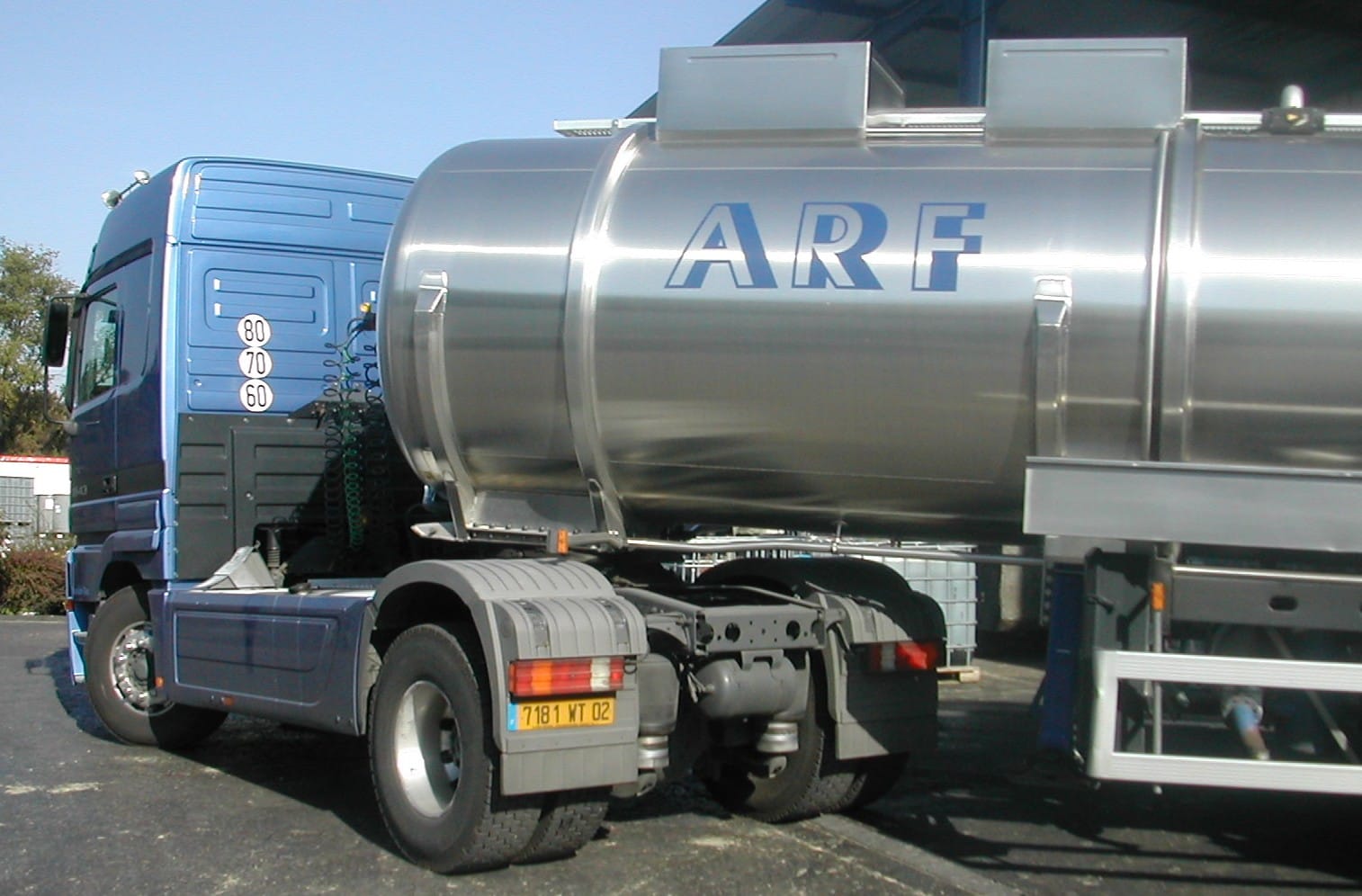 Regulations
ARF is authorised for the transportation of hazardous goods by document no. 2013/TD/107 dated 21/11/2013 issued by the Prefecture of the Nord department and is approved for the collection of used oil by the prefectoral decree of 19/04/2012.